Psychological Injury Compensation Claims
Psychological Injury Lawyers
Work health and safety laws (WHS) in New South Wales (NSW) define work-related injuries/accidents also on psychological/psychiatric grounds. Accordingly, primary psychological injuries caused by employment are included in the NSW workers compensation system while secondary psychological/psychiatric problems emerging as a result of another work injury are precluded from this scheme.
In order to make a successful psychological injury claim, your psychological injury must be diagnosable to be considered in the compensation scheme. Emotional or nervous responses such as anger, frustration, and anxiety do not qualify as primary psychological injuries. Receiving medical treatment will be an indicator of the extent of injury you are going through and make you eligible for claiming compensation.
Most common work-related psychological injury claims emanate from toxic work environments where employees become subject to workplace bullying , assaults, sexual harassment, and workplace conflicts.
SafeWork Australia actively works on taking appropriate measures for introducing effective mechanisms to ease psychological injury compensation claims management on the part of employers.
What can you claim for psychological injury compensation?
You may be entitled to weekly payments, medical expenses, and lump sum payment in case of whole person impairment if you sustained work-related psychological/psychiatric injuries. The extent of compensation will depend on the seriousness of your condition and you can be eligible for lump sum payment only if your injury are assessed at 15% whole person impairment or greater.
How to make a claim for psychological injury compensation
Both physical and psychological injuries are under the Workers Compensation Act 1987 (NSW) and the process of making a claim for both types of injuries will not differ as much.
As soon as you are aware of your situation, you should contact your employer and notify them about it. Then make sure you have sufficient medical proof of your injury as that will legally clarify your suffering as injury. You should be able to get a "Certificate of Capacity" from your doctor.
Afterwards, fill out and submit a Work Injury Claim form to your employer or the insurer.
Workplace bullying lawyers
Bullying and harassment experienced at work can lead to psychological injury as well as problems like stress, anxiety and reduced work capacity. Bullying in the workplace can be defined as a systematic offence, humiliation or intimidation directed from one or more employees to another through gossip, social exclusion, aggressive behaviour, sexual harassment, cyber-bullying etc. It can result in negative consequences on a bullied person's mental health by creating distress and low self-confidence which may eventually give way to psychological injury from a legal point of view.
If you believe you are an object of bullying in your workplace, you are advised to take necessary steps such as reporting it to your manager even if you are not suffering from a mental illness because of it. Immediate action can help protect your mental well-being in the long run. It could also be used against you that you did not report the bullying to the employer. It is also important to report the bullying in writing as you may require evidence later.
Frequently Asked Questions
No Win No Fee Psychological Injury Compensation Lawyers
The team at Withstand Lawyers is conventionality located at Sydney, Parramatta, Penrith, Liverpool and Wollongong. Call us on 1800 952 898 or book a consultation to meet our lawyers in any location in NSW.
Free

Initial Consultation
Complete for eligibility advice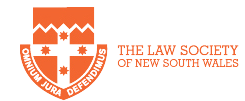 Employers have a responsibility to fulfil their occupational health and safety obligations. This responsibility ensures that you receive entitlements if you are injured while working
Read More »