Total and Permanent Disability – TPD Lawyers Australia
Total and permanent disability (TPD) insurance is a type of life insurance which allows you to claim lump sum payment if you become totally and permanently disabled to work under the term of your policy. Regardless of where you were injured, our TPD lawyers can help you to get the maximum possible payout.
What is Total and Permanent Disability (TPD) ?
You will be considered to have a Total and Permanent Disability (TPD) when you prove that you cannot work in your usual or any other occupation, depending on your policy, because of a physical disability, mental disability, or sickness. You may still have a claim depending on your insurance policy whether you are able to be re-trained into some other area to work in the future.
How can I make a TPD claim?
You can reach our TPD Lawyers who are conveniently located in Sydney, Parramatta, Liverpool, Penrith and Wollongong, and we will assist you through the legal process. Or you may follow the steps below and still can reach us at any point during your TPD claim.
You should contact your superannuation fund and request your superannuation insurance policy to understand that whether you are eligible for a TPD claim.
You must show that you are permanently unfit for your usual occupation, or any other occupation, depending on the policy, for which you are qualified based on your education, training and experience.
You will need to provide evidence to support your claim such as but not limited to medical reports from doctors details of your work duties, payslips, tax returns or medical reports.
The TPD amounts you may be entitled to depend on the type of insurance cover you which lists the amount of coverage. This information is usually included in the fine print of your policy or statements. The TPD payout amounts typically range between $70,000 and $200,000 for minor and moderate injuries. Serious and severe injuries vary between $200,000 and $800,000, and extreme cases can go up to $2,000,000. It is important to contact a total and permanent disability lawyer who has significant experience in this area as each policy can be quite difficult to understand especially in determining your eligibility in successfully recovering the TPD amount. Your superannuation policy may also include the ability to claim Income Protection, Accident and Trauma or Life Insurance benefits to receive these benefits as a lump sum.
Processing time of a TPD claims
The decision of a Total and Permanent Disablement claim is usually made no more than 3 months after the lodgement of all relevant supporting documents. There are some circumstances where the decision might come earlier such as if you are suffering from a terminal illness. There are also some circumstances where the decision might come later if the superannuation insurer does not have all the relevant documents and is unable to make a decision. If you have lodged a TPD claim and the decision has been longer than 3 months, get in touch with us to investigate the reason behind it.
As mentioned above you do need to provide medical evidence to support your TPD claim. You should also cross-check the policy and inform doctors and other medical practitioners about the definition of your policy. You should also inform your doctor if there are any other barriers that could be preventing you from being able to work. Also, you may need to include education, training and your work history to prove that you cannot perform any other jobs that you have worked previously that the superannuation company might consider suitable for you after the injury.
How much do lawyers charge for TPD claims?
Different lawyers charge different amounts. However, you do not have to pay for out of pocket expenses with our team at Withstand Lawyers as we have a clear, easy to understand our No Win No Fee policy. It means that do you not pay our firm anything unless we are successful in obtaining you compensation. To be even clearer, even if we did the work, if you don't get paid, we don't get paid. We also pay out of pocket disbursements to fund your claim. This includes paying for doctors reports and supporting medical evidence to support your TPD claim.
Tim, 38, suffered a broken hip when he fell off a roof on a construction site in Sydney. He subsequently developed a serious psychological injury as a result. Tim asked one of his friends to find a workers compensation lawyer who works on a No Win No Fee basis, and he found Withstand Lawyers. In addition to providing clear legal advice in relation to Tim's entitlements for workers compensation, The team at Withstand Lawyers also informed Tim that he could be eligible to make a TPD claim. Upon obtaining medical evidence as to Tim's capacity to work, , it turned out to be that Tim is no longer able to work in a similar role due to his permanent hip and psychological injury.
Tim's solicitor examined his insurance policy and advised him to pursue a TPD claim. Tim agreed and his solicitor communicated with his insurer on behalf of him, collated relevant details for the claim and ensured that Tim would receive the maximum TPD benefits that he is entitled to.
Withstand Lawyers successfully lodged and followed up the TPD claim. As a result, Tim received a $300,000 TPD benefit plus income protection for his injuries which Tim was not aware he could claim in addition to his workers compensation claim.
Michelle worked as a disability support workers for many years. One day she sustained a back injury and separate psychological injury due to experiencing bullying and harassment in the workplace. Although the insurer accepted liability, she contacted Withstand Lawyers just to ensure she was receiving her entitlements. Withstand Lawyers identified that the true reason she was no longer able to work was due to her psychological injury and not her back injury, based on the medical evidence. Unfortunately the workers compensation insurer did not allocate a separate claim to Michelle for her psychological injury. Michelle lodged a work injury claim form for her psychological injury and upon being assessed by the Comission's doctors, her whole person impairment was 21% for her psychological injuries. In addition to receiving her maximum entitlements for her back injury she was also eligible now to make a work injury damages claim for her psychological injury. In addition, Withstand Lawyers lodged a TPD claim through her superfund and she received $175,000 payment for her TPD claim.
Frequently Asked Questions
Why trust Withstand Lawyers?
TPD Insurance is usually claimed once which means it is probably your first time claiming TPD. The process is long, complex and tiresome even for those in good health. You may consider working with an experienced TPD insurance lawyer to ensure the success of your claim. The TPD compensation lawyers team at Withstand Lawyers, can assist you to get the best TPD payout possible no matter how or where you were injured, or whether or not it was your fault. Contact us for your TPD insurance claim to receive the clearest, best and most straight forward advice possible or visit one of our offices in Parramatta, Sydney or other locations in NSW.
Free

Initial Consultation
Complete for eligibility advice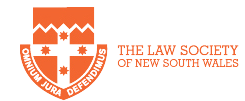 Before looking at what consumers are getting out of their TPD insurance and the effectiveness of their policies, it is important to define Total and
Read More »