Workers Compensation Claim Lawyers
What is workers compensation?
Workers compensation is a form of insurance to support you if you are injured or become ill in the course of employment. The compensation would primarily be weekly benefit payments for loss of earnings, medical expenses, lump sum payments, and return to work assistance. Regardless of where you were injured, our workers compensation lawyers can help you!
The injury or illness may be related but not limited to, the spine, nervous system, ear, nose throat, urinary, respiratory, hearing, visual, psychological, cardiovascular, skin or digestive system.
Can I claim lump sum compensation?
Claims for lump sum compensation for injuries are based on your permanent impairment. In order to receive compensation by way of a lump sum, your physical injuries need to be 11% whole person impairment or greater. If you have primary psychological injuries, 15% is the limit to claim lump sum compensation. You are not entitled to receive permanent impairment compensation for secondary psychological injuries.
If your injuries are assessed at 15% whole person impairment or greater and the injuries were as a result of your employers' negligence, you may be able to make a work injury damages claim. A work injury damages claim allows for you to claim your future loss of earnings until the age of retirement by way of a lump sum payment. That means that the insurer would essentially pay an advanced amount based on your capacity to work and your pre accident wages until the age of retirement. Sometimes it may not be the best decision to settle a work injury damages claim because your medical expenses would no longer be covered by the insurance company.
How can I make a workers compensation claim?
Firstly, contact your employer and report that you had a workplace injury and then complete and submit a Workers injury claim form. Your GP (General Practitioner) will also need to complete a Work Cover Medical Certificate in support of that Workers injury claim form.
Alternatively, you can contact our workers compensation lawyers and we can take care of your claim.
How are workers compensation payments calculated?
Payments are calculated based on your age, severeness of your injuries, the medical expenses and the amount of time you will not be able to work because of your injuries/sickness. Our experienced personal injury lawyers specialise in workers compensation and may give you estimate compensation payout according to your case.
Frequently asked questions
Exempt workers include police officers, paramedics and fire fighters. They do not have the threshold for physical lump sum impairment. They are able to claim permanent impairment if their assessment for physical injuries are greater than 0% whole person impairment. They are also able to claim compensation for pain and suffering if your injury is assessed at being 10% or greater. Generally exempt workers are entitled to weekly benefits based on their current weekly wage rate before the work related injury during 26 weeks. After the first 26 weeks, the weekly benefit paid becomes a fixed rate, which is called 'statutory rate' or 90% of your average weekly earnings. Read our exempt worker blog for further information.
You need to provide your details, injury details such as the injury date, description of injury and where the injury occurred. You also need to provide details about your employment such as the name of the employer that was paying your wages when you were injured, details of occupation and when you started working there. You'll also need to provide your pay details such as how much you were earning and how many hours you were working prior to your injury date. You'll also need to provide details treatment and return to work details, and your employers details. Your employer will also need sign the work injury claim form.
Why trust Withstand Lawyers?
Workers compensation arises out of an injury and/or illness as a result of an injury in the course of employment. This means that you are either physically in pain and/or psychologically suffering. Let us simplify the legal process to you simply and in an easy to understand way. Our experienced Workers Compensation Lawyers can assist you to get the best workers compensation payout possible on
No Win No Fee
basis. As to legal costs for workers compensation claims, they are covered by the Workcover Independent Review Office (WIRO) which means that no matter the result you do not pay for any legal costs whatsoever. The team at Withstand Lawyers is conventionality located in
Sydney
&
Parramatta
. Call us on
1800 952 898
or
book a consultation
to receive the clearest, best and quickest assistance possible.
Free

Initial Consultation
Complete for eligibility advice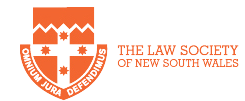 What happens to my workers' compensation payment when I reach the retirement age? If you have been receiving weekly payments through your workers' compensation claim
Read More »