No Win, No Fee Lawyers in Sydney
Being injured can mean that you are quite likely under a lot of pressure emotionally and economically. Having impairment and restrictions, or suffering the negative consequences of someone else's mistakes is often tough on not only you but also your loved ones. We have a No Win, No Fee policy to ease some of the financial stress that may be under by giving you the peace of mind that you will not have to pay any legal fees, if we do not win your case. Reach our No Win No Fee lawyers in Sydney and Parramatta.
No Win No Fee Explanation
In you are involved in a motor vehicle accident, you may be entitled to claim compensation. You can get compensated for things like medical expenses, economic loss, pain and suffering and damage to property. Being injured in a motor vehicle accident can be catastrophic and might cause economic difficulties for you and your loved ones. That is why professional representation from an expert No Win, No Fee lawyer can be very advantageous. A No Win, No Fee compensation lawyer acting for you in relation to a motor vehicle accident claim will guarantee that you will pay no legal fees if your claim is unsuccessful. You can focus on recovering from any injuries you might have sustained, while we work hard to maximise any compensation you may be entitled to from being involved in a motor vehicle accident.
Total and Permanent Disability (TPD) relates to the injuries that may lead you to be unable to work again. Most TPD insurers define impairment differently. Successful TPD claims lead to a lump sum payment for lost earning capacity due to injury or illness. TPD policies are often complex and require an experienced lawyer be engaged to ensure that any compensation you are entitled to is maximised through measures such as helping you understand what is needed when lodging your claim and gathering relevant evidence in support of your claim. A No Win, No Fee policy means we will only get paid if your TPD claim is successful and you receive compensation.
Work related accidents or being injured due to the nature and conditions of your work occur more likely than you might think and the results can be devastating. Workers compensation insurance is an obligatory type of insurance for all employers in Australia and operates to compensate employees for losses such as physical, economical and pain and suffering caused by the injuries sustained in the course of your employment. You are eligible to claim lump sum payment for permanent impairment if you are assessed as having greater than 10% whole person impairment for physical injuries and greater than 14% for a primary psychological injury. The complexity of this situation can be hard to deal with. Working with a No Win, No Fee lawyer eases the burden of having to worry about legal fees as you will only have to pay fees if your claim is successful. In NSW, legal costs related to Workers Compensation are covered by the WorkerCover Independent Review Office (WIRO). This means you will not be charged for work done in relation to your claim for workers compensation as will invoice WIRO who will cover our fees.
Medical negligence includes but is not limited to sustaining injuries due to unsuccessful surgeries, incorrectly read test results, lack of information provided to you in relation to side effects of treatment and providing you with the wrong pharmaceuticals. If your healthcare professional fails to perform their duty to the accepted standards resulting in you having injuries, you may be able to receive compensation. Your lawyer will assist you by doing things like arranging doctor appointments to get your injuries assessed and obtaining evidence in relation to the acceptable standard of care. You can have the ease of mind that you will pay no legal fees if your medical negligence claim is unsuccessful when you are represented by our No Win, No Fee lawyers.
Injuries occurring due to someone else's negligence in a public place may be subject to public liability compensation. At the end of the process, you can get awarded with lump sum payment. If you claim is successful, the negligent party responsible will be obliged to compensate you for any loss you suffered because of their negligence. Your loss might be economical, physical or psychological. Working with our No Win, No Fee lawyers is beneficial in many ways as you will not be required to upfront fees for gathering evidence in support of your claim or pay legal fees unless you are successful in your claim and receive compensation. The claim process can be overwhelming and complex. Getting into contact with the responsible party might be troublesome. Your lawyer can take care of this whilst you focus on recovering. Being represented can also mean that the compensation you receive is maximised and all your rights are pursued.
Frequently Asked Questions
No Win No Fee Lawyers in Sydney & Parramatta
Obtaining legal advice and being represented by a lawyer can have significant effects on the amount of compensation you receive. No Win, No Fee lawyers guarantees that no legal costs will be paid by you if you are unsuccessful in your claim. The team at Withstand Lawyers are confident of their expertise in the area of personal injury. Our reputation as a reliable, diligent and professional law firm comes from our proven success rate in getting compensation for our clients who have suffered personal injury. To arrange a free case evaluation with our No Win, No Fee lawyers, please do not hesitate to contact our offices in Sydney & Parramatta. We will simplify the process for you and ensure that any compensation you are entitled to is maximised. Call us on 1800 952 898 or book a meeting online!
Free

Initial Consultation
Complete for eligibility advice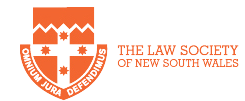 A workplace injury is a physical or psychological/psychiatric injury as a result of negligence, unsafe work practices or inadequate training. More specifically, injuries or illnesses
Read More »