Injury Compensation Lawyers in Sydney, Australia
Withstand Lawyers has a team of senior injury compensation lawyers in Sydney who work exclusively in personal injury law. Our injury solicitors understand the complexities of the law and explain it simply enough for you to understand. This will give you peace of mind when deciding on the best steps for your personal injury compensation claim process.
Monday – Friday: 8.30am – 5.30pm
We can assist you in our Sydney office in CBD with all injury compensation services including:
Our injury compensation lawyers are also happy to travel all distances to your business or home if you are unable to make it to our Sydney CBD office.
You may be entitled to certain benefits like income support payments, medical expenses and a lump sum payment if you were injured in a motor vehicle accident in New South Wales (NSW) as a driver, biker, motorbike rider, or pedestrian. Our motor accident lawyers located in Sydney can offer you guidance at any stage of making your claim for compensation. Our experienced motor accident lawyers will assess your case in detail and give critical advice on what Compulsory Third Party (CTP) benefits you may achieve or if your case is eligible for making a common law claim.
Public liability claims can be confusing at times, since it may not always be easy to determine negligence in an accident without legal advice. The Civil Liability Act 2002 (NSW) sets out certain criteria to assess before an injury is attributed to someone else's negligence. Our public liability compensation lawyers based in Sydney can clarify on whether your case is eligible for making a claim and what legal steps you should take following the accident.
If your unable to work due an injury or illness you may be eligible to make a TPD claim. Our Senior TPD lawyers can help you with your TPD claiming process by offering advice on the eligibility of your condition for making a claim and navigating through the superfund policies on your behalf. The TPD payout amounts lie somewhere in between $70,000 and $2,000,000 for extreme cases. Our TPD lawyers can also advise you if the insurer has denied your claim
There may be many scenarios that medical negligence should be determined, such as medical treatment causing a person to sustain a physical or mental injury, cosmetic surgery malpractice, false diagnosis, and so on, which may not always be very clear to people other than health professionals. Our experienced medical negligence lawyers can provide you with tailored advice on your case based on peer medical views. Contact our Sydney office and ask about our Free Claims Assessment by our medical negligence lawyers.
No Win No Fee Lawyers in Sydney
Free

Initial Consultation
Complete for eligibility advice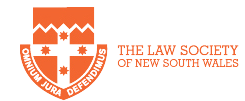 A workplace injury is a physical or psychological/psychiatric injury as a result of negligence, unsafe work practices or inadequate training. More specifically, injuries or illnesses
Read More »