ICWA Claims in Perth, Western Australia
Motor vehicle injury claims, which are often called ICWA claims, are applicable to motorcycle riders, car drivers, pedestrians and other road users. If you have been injured as a result of your involvement in a motor vehicle accident that was not wholly your fault, you should contact our ICWA claim lawyers who will advise you on your entitlements to compensation. Our experienced ICWA lawyers in Perth and surrounding suburbs can provide you with legal advice at no cost to you.
It is a legal requirement in Western Australia for all road users to have the Insurance Commission of Western Australia (ICWA) as their third-party insurer. The ICWA is a Western Australian government-owned insurer and the only insurer that provides third-party insurance.
Am I eligible to make an ICWA claim?
If you or the person you are financially dependent on has suffered injuries due to a motor vehicle accident in WA that you are not wholly at fault for, then you may be entitled to compensation for an ICWA claim. You can make a claim if you were not wholly at fault and sustained injuries from the motor vehicle accident.
How do I make a claim if I have been injured in a motor vehicle accident in WA?
Our senior motor vehicle accident lawyers are happy to provide free legal advice over the phone or in person. Withstand Lawyers can assist you to make an ICWA claim on a No Win No Fee basis. Reach us for further information!
After receiving the necessary medical treatment, you first want to report the motor vehicle accident on the ICWA online portal. You will be provided with a claims reference number after details of the accident are submitted such as the license plates of the vehicles involved, the contact details of the parties involved and answers to the online portal questions regarding the accident. You can use your claims reference numbers to get a quotation on your treatment expenses from your treatment provider.
Secondly, a notice of intention to make a claim would have to be submitted by either you or our compensation lawyers on your behalf. The notice of intention to make a claim is required to be submitted as soon as practicable to avoid having the claim denied by the insurer.
Thirdly, all the relevant medical and financial evidence should be gathered in support of your claim. You can obtain all this evidence yourself or our compensation lawyers can gather the evidence on your behalf ensuring all your past and future losses are accounted for.
The last step involves negotiating with the ICWA a settlement for your claims otherwise court proceedings will be commenced to have your entitlements to compensation sought from the court.
What are my entitlements?
How much compensation can I claim from an ICWA claim?
Depending on the circumstances surrounding your claim, the amount you can claim in compensation will vary. Your insurer will consider the extent of the injuries you have suffered, the loss sustained, your age, the treatment you require, your health, your pre-motor vehicle accident ability to work, intention and the pain and suffering suffered to determine the amount which you are eligible to receive. You can always reach our ICWA lawyers to calculate the estimation of your claim benefits.
How long would settlement for my ICWA claim take?
This depends on the extent of your injuries. If you must undergo surgery or other types of invasive treatment, then you might take more time to settle your ICWA claim. To protect your entitlements and ensure all evidence is accounted for, it is best to wait until your injuries have stabilised as once your claim has been settled, no further compensation will be provided by the insurer.
No, you can make the claim yourself. However, we recommend you contact our ICWA lawyers for a free initial consultation, who have experience in motor vehicle injury claims to work on your behalf to help you get your entitlements to compensation. Our ICWA lawyers know how to gather evidence and present a strong claim. We will also ensure explain your entitlements and the claims process in a way that you will understand and be comfortable knowing you are getting the best result possible for your ICWA claim.
The answer is no. Our ICWA lawyers operate on a No Win No Fee policy which means unless you win you do not pay our legal costs and disbursements out of pocket. You are only required to pay our legal costs and disbursements after you are successful in receiving compensation from the compensation monies.
You can reach the Insurance Commission of Western Australia (ICWA) on (08) 9264 3333; the official website is icwa.wa.gov.au
Reach our No Win No Fee lawyers
Our senior personal injury lawyers focus on ICWA claims and our team works under our No Win No Fee policy which means you only pay for our legal costs if you win. Reach us on 1800 952 898 or fill in the form.
Free

Initial Consultation
Complete for eligibility advice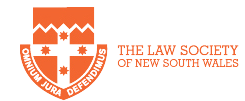 Catastropic injuries like paralysis, limb loss, spinal damage, and brain damage drastically impact people's lives. Many victims become unable to work or need to take care of themselves as they
Read More »