Pedestrian Accident Compensation Claims
Pedestrian Injury Compensation Lawyers
If you were injured as a pedestrian on a motor accident involving a motor vehicle you can claim compensation for your personal injuries under the Compulsory Third Party (CTP) Scheme. Our pedestrian injury compensation lawyers can assist you to receive compensation benefits!
Under the Motor Accident Injuries Act 2017 (NSW) you are entitled to compensation for 6 months, even if you were at fault in the accident. If the driver of the motor vehicle was at fault, you may receive compensation beyond 6 months unless your injuries are assessed as soft-tissue or minor injury. In this case, you can also make a claim for modified common law damages which may enable you to receive a lump sum payment.
If it was a hit and run accident and you couldn't obtain the details of the car such as its registration number, you can still make a compensation claim through the nominal defendant.
What does pedestrian accident compensation cover?
Depending on certain conditions, you may receive benefits like income support payments, medical expenses and lump sum payment if you were injured as a pedestrian in an accident.
You may receive weekly payments for lost earnings for your injuries sustained from the accident. These payments will come to an end after 6 months if you were wholly or mostly at fault in the accident or your injuries are assessed as a minor injury. The CTP insurer may pay for your medical expenses as well, which may extend 6 months if your injuries are not assessed as minor.
If you were not mostly or wholly at fault in the accident and you sustained a more severe injury than a minor injury, you may be entitled to benefits beyond 6 months. This may include weekly payments for up to 5 years, care for life, and if you make a claim for common damages, a lump sum payment and superannuation from the date of the accident until retirement.
How to claim compensation for pedestrian accidents?
Pedestrian that are involved in a motor vehicle accident, you should first report the accident to the police and obtain an event number. Then make a claim within 3 months by completing an Application for Personal Injury Benefits and getting your doctor to complete a Medical Certificate. You should then submit both documents to the CTP insurer. This should ideally be done within 28 days so that you can receive benefits from the date of the accident.
If it was a hit and run accident by an unidentified motor vehicle, you should make a claim to the State Insurance Regulatory Authority (SIRA) through the nominal defendant. Making a claim through the nominal defendant will require you to collect additional evidence showing that you took the necessary steps to identify the hitting car, such as checking CCTV cameras, consulting witnesses and posting advertisements. Of course our compensation lawyers at Withstand Lawyers can do this on your behalf.
Can I make a claim for modified common law damages?
If you were injured as a pedestrian from a motor accident and were not mostly or wholly at fault and your injuries were not assessed as minor injuries, you can make a claim for modified common law damages which deal with any economic loss, both past and future including superannuation. You may also be able to claim lump sum compensation for pain and suffering and the like if your injuries are assessed as being greater than 10% whole person impairment.
How much do pedestrian accident claim lawyers charge?
Our personal injury lawyers work on a No Win No Fee basis; meaning that our pedestrian accident claim lawyers will not charge you if you don't receive a lump sum payout. You are not required to pay for our costs out of pocket.
If everything goes as planned and you receive a lump sum payout, our lawyers will deduct our costs from your lump sum payout with your instructions.
It's highly recommended for you contact our pedestrian accident lawyers for a free claim assessment. Our lawyers will be able to inform you regarding our costs will be during the assessment.
How long does a pedestrian accident claim take to settle?
Even though there isn't a fixed time to settle a pedestrian accident claim, generally similar cases take 1 to 2 years, depending on the medical condition of the injured person. Click here to find out why there needs to be a good balance between finalising your claim as soon as possible without compromising on your damages.
Our lawyers can provide you with a more precise estimation during the free claim assessment at which point you can ask questions to ensure you leave the consultation confident of where you stand. Click here to read about what questions you should ask your lawyer.
Do I need a lawyer for a pedestrian accident claim?
This usually is your first time and first experience however for the representative of the insurer that you may be dealing with it is definitely not their first time. Did you know that in addition to the law there, for motor accident claims, there are guidelines as to how the insurer should conduct itself in how it deals with you? There is also no set amount as to how much you are entitled to your injury in motor accident claims so it really depends on your circumstances and the evidence that assists the insurer in knowing how much to accept or offer to resolve your claim.
Additionally, there are strict time limits and procedures that if not followed could, unfortunately, result in you not being eligible to claim what otherwise would be your entitlement.
An experienced pedestrian accident lawyer can guide you through your pedestrian accident claim by providing you with detailed advice about your rights and compensation benefits.
You can also get professional advice on whether or not your pedestrian accident claim entitles you to a payout by way of modified common law damage. You should remember that you have nothing to lose by contacting our friendly pedestrian accident compensation lawyers for a free initial claims assessment.
Our team also works on a No Win No Fee basis which means you will not have to pay for our legal costs unless you receive compensation.
Frequently Asked Questions
No win no fee pedestrian accident lawyers
The process of claiming compensation can be so stressful that it can elevate your existing suffering from your personal injury. Financial concerns, on the other hand, arising out of legal payments can be another factor of stress as well. A competent lawyer working on a no win no fee basis will remove both the legal and financial burdens for you. No win no fee means you will pay for legal costs and disbursements from your settlement monies only if you receive compensation. This means that you will not have to worry about dealing with other parties and trying to understand the law, process and time limits when the reality is that this is probably your first time.
Call us on 1800 952 898 or fill the form to get professional advice.
Free

Initial Consultation
Complete for eligibility advice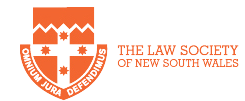 Catastropic injuries like paralysis, limb loss, spinal damage, and brain damage drastically impact people's lives. Many victims become unable to work or need to take care of themselves as they
Read More »