Compensation Lawyers Sydney
Best Compensation Lawyers in Sydney
The team at Withstand Lawyers have helped people around NSW to get the compensation they deserve after unfortunate injuries. We specialise in offering the clearest advice and best representation for claims on a No Win No Fee basis. We have built a reputation throughout Sydney with our senior compensation lawyers. Our compensation lawyers are conveniently located in Greater Sydney and surrounding suburbs.
We will listen carefully to your situation. We will make sure you actually understand your entitlements and how to claim them.
Obtain relevant documents to support your claim and maximise your compensation entitlements.
Negotiate with the other side to settle or resolve your claim for the best result whilst keeping you informed and updated.
Our senior compensation lawyers have assisted injured workers by helping them claim workers compensation for injuries sustained, regardless of fault, in the course of employment by way of weekly payments, medical expenses and lump sum. Workers compensation is payable regardless whether your injury was in Western Sydney, Southern Sydney or Sydney CBD. That is because the law is the same wherever you are injured as long as it is in NSW. Working with a senior workers compensation lawyer will help you understand your entitlements, get the maximum compensation payable and provide you with the best advice.
Being injured in a motor vehicle accident can limit your daily and working life and may cause financial hardship for the rest of your life. You may be entitled to get compensation for medical expenses, economic loss and pain and suffering after being injured in a motor accident. That is regardless whether the accident was caused whilst as a pedestrian or on a motor bike, bicycle or whether you were a passenger or driver in a truck or forklift. Our experienced motor accident compensation lawyers can assist you to maximise your compensation payout for you to continue your life knowing that you have received the best advice and maximum compensation amount payable for your claim.
You are entitled to claim compensation for your injuries whether you slip in a public or private property or whether your injury was as a result of the public or property owners negligence. You receive public liability compensation benefits for your injuries. Our compensation lawyers can tell you where you stand and advise you clearly on the whole process to take care of your claim. The Sydney team at Withstand Lawyers works on No Win No Fee basis, meaning that you do not pay for our legal costs and disbursements unless you win.
Unable to work due to injury or illness regardless of the cause? You may be eligible to receive a lump sum payment under your Total and Permanent Disablement (TPD) superannuation policy. Unfortunately a lot of people are not aware of that entitlement within their superannuation policy. Whilst the amounts can be significantly less or significantly more, the usual amount one receives from a successful TPD claim is anywhere between $35,000 – $350,000. This is payable, depending on the policy, when you can establish that you are unable to work in your usual or any other occupation. Our experienced compensation lawyers based in Sydney can assist you to get the maximum possible TPD claim payout.
Unfortunately not all procedures or advice by doctors or healthcare providers are correct and successful. If your doctor or healthcare provider provided you with negligent advice or performed a negligent procedure, you may be eligible to claim medical negligence compensation as a result. We can obtain peer medical opinions, provide you with advice, clarity and peace of mind and claim the maximum compensation to help you move forward.
Frequently
Asked Questions
Senior Compensation Lawyers in NSW
You should consider working with a senior compensation lawyer in Sydney to ensure the success of your personal injury claim. The team at Withstand Lawyers can assist you to get you the maximum compensation in the shortest possible time. You can meet our experienced compensation lawyers in our Sydney and Parramatta offices. Our team works on No Win No Fee basis meaning that you do not pay any money for legal service. Reach us on 1800952901 or fill the form to get legal advice.
Free

Initial Consultation
Complete for eligibility advice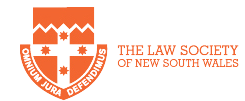 A workplace injury is a physical or psychological/psychiatric injury as a result of negligence, unsafe work practices or inadequate training. More specifically, injuries or illnesses
Read More »