Compensation Lawyers Sydney
Best Compensation Lawyers in Sydney
Our team of compensation lawyers at Withstand Lawyers have been assisting people around New South Wales, who have been injured, to get the maximum compensation they deserve.
We pride ourselves on our commitment to providing the clearest advice, assisting our clients to get the best outcomes and providing them with the best representation for claims on a No Win No Fee basis. We want our clients to understand where they stand, and what they can expect from their compensation claim.
We will listen carefully to your situation. We will make sure you actually understand your entitlements and how to claim them.
Obtain relevant documents to support your claim and maximise your compensation entitlements.
Negotiate with the other side to settle or resolve your claim for the best result whilst keeping you informed and updated.
Our dedicated Sydney compensation lawyers have built a reputation for being transparent and dedicated to simplifying the confusion around legal processes and jargon.
Our compensation lawyers in Sydney can assist you with your claim, no matter how difficult, just contact us. If we don't think you have a viable claim, we will tell you without wasting your time. Our lawyers and senior compensation lawyers are conveniently located in Greater Sydney and surrounding suburbs.
Frequently
Asked Questions
Senior Compensation Lawyers in NSW
Our Senior Compensation Lawyers in Sydney can assist you to get the maximum compensation you deserve, in the shortest possible time.
Our team works on a No Win No Fee basis which means that you do not pay our legal fees unless we win! We'll also fund the costs associated to obtain evidence from third parties in order to support your claim. Contact our experienced team on 1800 952 901 or fill the form to see how we can help you. You can also meet our experienced compensation lawyers across our offices across Sydney and NSW.
Free

Initial Consultation
Complete for eligibility advice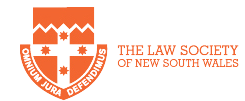 A workplace injury is a physical or psychological/psychiatric injury as a result of negligence, unsafe work practices or inadequate training. More specifically, injuries or illnesses
Read More »