Car Accident Compensation Lawyers in NSW
If you were injured in a car accident, you may be entitled to compensation under the Compulsory Third Party (CTP) scheme in New South Wales. Our car accident lawyers can assist you regarding your claim!
The car accident compensation benefits you may receive as a result of your claim will depend on the seriousness of injuries you sustained and whether you were wholly at fault in the accident. You can make a car accident compensation claim even if you were not a driver in the accident. You could be a driver, passenger, pedestrian, cyclist or motorcycle rider.
What does car accident compensation cover?
If you were injured in a car accident, you may be entitled to the car accident compensation benefits including income support payments, medical expenses, funeral expenses, vocational rehabilitation and compensation for pain and suffering depending on your circumstances. If you committed a serious driving offence in the accident or were driving an uninsured vehicle, you may not be able to receive benefits.
The CTP benefits are payable for 6 months from the date of the accident regardless of the degree of your fault. After 6 months the insurer may cease or reduce the benefits depending on your situation.
If you are the legal representative of someone who died in a car accident or financial dependent, you may receive benefits for funeral expenses.
How to claim compensation for car accident
You can always contact Withstand Lawyers for a free claim check to know your entitlement and plan your compensation claim. Alternatively, you can follow the steps below to make a car accident compensation claim:
If you were injured in a car accident, you should immediately seek treatment for your injuries. For this initial treatment, you do not have to get approval from the insurer. Any receipts of medical treatment should be kept to be able to be reimbursed for medical expenses. Also, your doctor needs to complete the State Insurance Regulatory Authority (SIRA) Certificate of capacity/certificate of fitness form.
Other things requiring your immediate attention are reporting the accident to the police and collecting evidence to support your compensation claim. You should be able to get the registration number of the car you think was at fault and other details of the accident such as how and when it happened.
A Personal Injury Benefits form should be submitted to the related CTP insurer, appended by collecting evidence and the medical certificate. You will have 3 months from the date of the accident for making a claim. If the insurer accepts liability for your claim, it should start weekly payments and medical expenses within 14 days.
If the insurer rejects liability, you can challenge this decision by applying to the State Insurance Regulatory Authority (SIRA) Dispute Resolution Centre for an independent review within 28 days.
What are soft tissue injuries?
Soft tissue injuries are typically those in muscles, tendons, and ligaments but do not include injury to nerves or a complete or partial rupture of tendons, ligaments, menisci or cartilage. Whiplash injury is the most common type to be classified as soft tissue injury and therefore minor injury in the context of claims for car accident compensation.
Can you claim modified common law damages?
If you were not the driver most at fault and any of your injuries are not minor, meaning that are not soft tissue injuries, you will also be entitled to make a claim for modified common law damages which deal with any economic loss, both past and future including superannuation, that you suffered as a result of the injuries sustained in the motor vehicle accident. You may also be able to claim lump sum compensation for pain and suffering if your injuries are assessed as being greater than 10% whole person impairment.
Frequently Asked Questions
No win no fee car accident lawyers
The process of claiming compensation can be so stressful that it can add to your existing suffering from your injury. Financial concerns around legal payments can be another source of stress in the claim process. Our senior car accident lawyers working on a no win no fee basis will provide you with easy to understand and straight forward advice. Our No Win No Fee policy means that you only pay our legal costs if you are awarded with compensation. Call us on 1800 952 898, or fill out the form to reach us!
Free

Initial Consultation
Complete for eligibility advice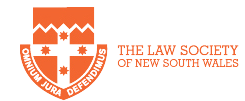 Car accidents often occur due to a drivers' action of being pre-occupied or not paying attention. Even a simple accident might cause injuries that significantly
Read More »