You may be entitled to make a claim your superannuation benefits if you are unable to work because of an illness, injury or any other medical reason. Superannuation insurance claims can be claimed as soon as you are unable to work. With regards to the process that is followed in making a superannuation insurance claim it depends on which benefits you are eligible for- falling into one or more of these categories:
Note that this illness or injury does not have to be work related, and the requisite superannuation claim benefit to cover these unfortunate events may include a monthly income payment or lump sum insurance pay-out. Given the fact that each situation and policy is unique, what monetary amount can be claimed can vary depending on the policy- from, for example, a Total and Permanent Disability (TPD) benefit payment which is usually on average anywhere between $50,000 – $350,000, whereas income protection benefit of up to 75% of your gross wage may be paid in instalments.
Average superannuation disability payouts
As it is quite difficult for the exact claim amount to be assessed, the role of our Superannuation claims lawyers are to put your mind at ease by way of:
Communicating with your insurer on your behalf
Collating all the important facts and details
Ensuring you receive the full superannuation benefit where you are clearly entitled
If the above information has not acted to resolve certain doubts that you have in your mind regarding superannuation insurance, then it may be important to note that where either of these superannuation benefits are claimed, it does not come out of your super. Therefore, where a claim is made and it is successful, the benefit you receive will be paid from a separate insurance policy that your super fund opened on your behalf when you joined as a member.
How to know if I have a superannuation/TPD claim?
Insurance policies can be different from one another; that's why people who suffered an injury or illness that cannot work should find out what their policy says about this situation.
We understand that it's complicated to start your claim but we also provide free superannuation claim check online and in-person to help you understand your entitlements. You can call our lawyers on 1800 952 901 or fill out the claim check form to start your superannuation claim.
When can a superannuation claim be lodged, and how can it be claimed?
Superannuation insurance claims can be claimed as soon as you are unable to work due to illness, injury or any other medical reason. With regards to the process that is followed in making a superannuation insurance claim it depends on which benefits you are eligible for. You may be entitled to Total and Permanent Disability (TPD), Income protection benefits, and Terminal illness benefits.
The free initial consultation with our experienced Superannuation lawyers include:
Free initial consultation with you and gathering of details
Investigation of your entitlements and determination of your eligibility based on your policy and advice provided to you in the clearest and most easy to understand way.
Obtaining any necessary evidence which supports your inability to work and to meet the TPD definition.
Once our superannuation lawyers are satisfied that you meet the eligibility criteria, we would lodge your claim.
What are the requirements of making a superannuation insurance claim?
Given that each superannuation insurance claim is unique, and further the type of superannuation claim made will dictate what the insurer requires you to prove, as there are special elements that must be met for a superannuation claim to succeed.
The usual definition of TPD is that you are considered totally and permanently disabled if you are unable to work ever again in 'any occupation' for which you are suited by 'education, training or experience.' In addition, where you wish to pursue a superannuation benefits claim from your Insurer on the basis that you have suffered an illness or injury that has radically changed the way you live, you must be aware of the fact that the following documents are to be provided:
claims form
medical reports that support the claim
relevant tax records and sometimes even written submissions
How long does a superannuation insurance claim take?
Under the Life Insurance Code of Practice, an Insurer is required to decide on a superannuation claim within six to twelve months, but this depends on whether or not the superannuation claim is considered complex or not.
For instance, where the claim is more serious and requires greater medical or expert evidence to demonstrate how the illness or injury has dramatically affected your life, it is inevitable that the insurance claim process will take much longer than one that is not as detrimental.
What are the time limits imposed on it?
In respect of the time limit attached to superannuation insurance claims, it can be said that a claim is most commonly required to be notified as soon as possible after the date work is ceased.
This infers that once you become either inured or ill, and it has forced you to stop working, a claim can be taken to our superannuation claim lawyers at Withstand Lawyers who are ready to assist, by guiding you at every step of the way.
Can I go back to work after a superannuation claim payout?
Usually, this is the last concern for a client as at this point they have usually given up on the prospects of returning to work.
Also, it's important to understand that many superfunds definitions of unable to work are that you are unable to work in any occupation that you are suited by education, training or experience, not ANY occupation.
Regardless, if through medical treatment or whatever the reason that you find yourself able to return to the workforce rest assured and feel good knowing that are attempting to work despite your injury or illness.
Frequently asked questions
Why should you use Withstand Lawyers to assist you with Superannuation and TPD insurance?
At Withstand Lawyers, we are dedicated in helping you to receive the benefits that you rightly deserve, especially where you have suffered an illness, injury or other medical condition that has changed your ability to work. We are always ready to listen to your story, collect all the paperwork that you may be feel confused by and communicate with experts such as medical professionals and insurers on your behalf to ensure that you can receive the best result and pay-out possible. With the knowledge that any kind of accident sustained by yourself, whether it be a motor vehicle, work, or medical negligence incident has left you distraught and you need someone to represent you such as well-experienced Superannuation lawyers.
No Win No Fee
Superannuation Lawyers
We work on a No Win- No Fee arrangement. This means that unless we are successful in reaching settlement and having your superannuation insurance benefits paid out, you will not pay any costs or disbursements we require such as medical or other expert reports.
Free

Initial Consultation
Complete for eligibility advice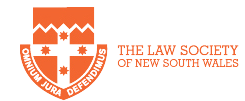 Before looking at what consumers are getting out of their TPD insurance and the effectiveness of their policies, it is important to define Total and
Read More »