Newcastle Compensation Lawyers
The team at Withstand Lawyers have helped people around Newcastle to get the compensation they deserve after unfortunate injuries. Our team focuses on offering the most straightforward advice and the best representation for compensation claims on a No Win No Fee in Newcastle.
We have built a reputation throughout Newcastle with our senior compensation lawyers. Our compensation lawyers can help you with the claims below:
Being injured in a car accident may limit your working life and day-to-day activities, and may cause financial hardship for the rest of your life due to being off of work. You may be entitled to claim compensation for medical expenses, income loss and pain and suffering after being injured in a car accident in Newcastle. That is regardless of your role in the accident, whether it be, as a car driver, pedestrian, cyclist or passenger in a motor vehicle. Our car accident compensation lawyers in Newcastle can assist you to know your entitlements and maximise your compensation payout so that you can continue your life with fewer problems.
If you are injured in work-related accident or due to the nature and conditions of your work, you may be entitled to compensation for your financial and physical injuries due to the accident; also, you may be entitled to a lump sum payout. In New South Wales, legal costs and disbursements related to Workers Compensation are covered by the Independent Review Office. Meaning that you will not need to pay any out-of-pocket expenses for work done for your workers compensation claim. You can reach our workers compensation lawyers in Newcastle for a free claim assessment.
Unfortunately, not all medical procedures or advice by healthcare providers are correct and successful. If your doctor or healthcare provider has provided you with negligent advice or performed a negligent procedure, you may be eligible to claim medical negligence compensation as a result. Our compensation lawyers in Newcastle can obtain peer medical opinions, provide you with straightforward advice, and claim the maximum medical negligence compensation to help you sustain your life.
You could be entitled to TPD insurance benefits and payments due to being unable to work. Whilst the amounts can vary significantly, you may receive more than $300,00 depending on your policy when you can establish that you are unable to work in your usual or any other occupation. Our experienced Superannuation lawyers in Newcastle can assist you to get maximum TPD insurance claim payout.
You are entitled to claim compensation if you sustained an injury in a public or private property, or whether your injury was because of the public or property owners' negligence. Our compensation lawyers in Perth can explain your entitlements and help you claim them. Our lawyers work on No Win No Fee basis.
Frequently Asked Questions
No Win No Fee Lawyers Newcastle
The process of claiming compensation can be stressful that it can elevate your existing suffering from your injury and financial issues. An experienced No Win No Fee lawyer will help you get rid of both the legal and financial burdens. Our No Win No Fee lawyers in Newcastle works on that policy; meaning that you do not pay for our legal costs and disbursements unless you win. Please do not hesitate to call us on 1800 952 898 or complete our free case assessment form for one of our friendly team members to call you back.
Free

Initial Consultation
Complete for eligibility advice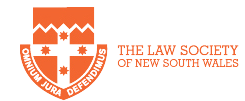 A workplace injury is a physical or psychological/psychiatric injury as a result of negligence, unsafe work practices or inadequate training. More specifically, injuries or illnesses
Read More »