WorkCover
compensation claim lawyers
If you were injured in a workplace accident in New South Wales, you may be eligible for compensation under the NSW workers insurance scheme, which used to be called WorkCover. If you are eligible, you can make a compensation claim against the insurer of your employer. You may be entitled to:
Note
Since 1 September 2015, the functions of WorkCover have been assumed by three different organisations: SafeWork NSW, icare and the State Insurance Regulatory Authority (SIRA). The function of WorkCover pertaining to workers compensation claims is now managed by SIRA.
What do WorkCover benefits include?
If you sustained injuries during the course of your employment, you may be entitled to various benefits under the NSW workers compensation scheme. These benefits were previously known as WorkCover benefits. For instance, you may be entitled to weekly payments based on your pre-injury wage to cover your loss of earnings due to the injury. You may also receive coverage for your medical expenses for reasonable and necessary medical treatment.
If your physical injury is assessed as being more than 10% whole person impairment, you may also be entitled to make a lump sum claim to receive a lump sum payment. If you have sustained a psychological injury, the threshold to claim lump sum is 15% whole person impairment or more.
If the workplace injury you sustained is assessed as 15% whole person impairment or greater and resulted from your employer's negligence, you may also be entitled to make a claim for work injury damages which would enable you to receive a payout by way of an advanced lump sum which would bring an end to your claim.
We do not recommend accepting a lump sum offer or payment from your insurer or employer without first consulting a lawyer for advice. Our WorkCover lawyers will provide you with clear and easy to understand advice which will assist you in knowing your entitlements and how to claim them.

How do you make a WorkCover benefits claim?
You should notify your employer or the insurer about your injury as soon as possible by completing a work injury claim form and submitting it to your employer. You should also consult your general practitioner as soon as possible and request they complete a Certificate of Capacity which is a prescribed form that needs to be sent to your employer or their insurer. Your employer should then send the work injury claim form accompanying the certificate of capacity to its insurer within 48 hours.
What are the time limits?
The time limit to submit the Work Injury Claim Form and Certificate of Capacity is 6 months in NSW. Also, the time limit to commence court proceedings is 3 years.
Frequently Asked Questions
No win no fee WorkCover lawyers
Our WorkCover Lawyers are IRO approved which means you will not be liable to pay for any our legal costs and disbursements for the entire duration of your WorkCover compensation claim. We do not take any costs or disbursements from your WorkCover claim. Our costs and disbursements are covered by IRO. Call us on 1800 952 898 or fill in the form for further information.
Free

Initial Consultation
Complete for eligibility advice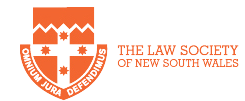 What happens to my workers' compensation payment when I reach the retirement age? If you have been receiving weekly payments through your workers' compensation claim
Read More »