Workplace Bullying Lawyers
Workplace bullying includes but is not limited to harassment, systematic offence, humiliation, social exclusion, aggressive behaviour, sexual harassment, online bullying. Bullying and harassment have negative consequences on the bullied person's mental health by creating distress and low self-confidence that may lead to psychological injuries. If you think that you suffered psychological injuries due to workplace bullying, you may be entitled to compensation benefits and a lump sum pay out.
Our workplace bullying and harassment lawyer provide a free claim check!
Who can claim workplace bullying compensation?
In order to claim compensation benefits, your injuries needed to have arisen from workplace bullying which must be diagnosable by a medical professional. Negative symptoms such as anxiety, sadness and frustration are not considered as psychological injuries. As an example, if you are getting medical treatment and using medications, it is more likely that you are entitled to compensation benefits due to workplace bullying.
Who can claim workplace bullying compensation?
What is a common law claims for psychological injury?
You can make a common law claim under workers compensation if your injuries are assessed as being at least 15% whole person impairment and your employer is responsible for your injury. You may receive a common law payout which includes future loss of earnings until the age of retirement, depending on the extent of negligence, the extent of your injuries, your age and other circumstances.
Note
The common law claim is the last step of the process; meaning that you are not going to receive any more benefits after the lump sum payment for your common law claim.
How can I start my workplace bullying claim?
Withstand Lawyers has been helping people who suffer workplace bullying for years on a No Win No Fee basis in Syndey. You can simply contact us for legal advice, and we can help you receive what you are entitled to.
If you are not ready to reach us, you can start with reporting the issue in writing to your manager regardless of whether you are suffering from psychological injuries.
You should also consult your General Practitioner for treatment and request they complete a Certificate of Capacity which should document your injury and their opinion on your capacity to work due to the injury.
You should also complete a Work Injury Claim Form which is usually submitted alongside the Certificate of Capacity completed by your GP and sent to your employer.
When should I start my workplace bullying compensation claim?
Workplace injuries are assessed under workers compensation claims which should be made within 6 months after the date that you discover your injury. If your permanent impairment rate is 15% or greater, you may make a common law claim within three years.
There are some exceptions that may extend these durations. You can reach our lawyers to know your eligibility.
Frequently asked questions
An experienced workplace bullying lawyer can walk you through all steps of your claim. If you are not experienced in that area, a workplace injury lawyer can easily identify your eligibility, plan the claiming process, estimate your compensation benefits, and most importantly, act on behalf of you when you should focus on your mental wellbeing.
Your boss is not immune from making a claim against however it is not usually your boss that you are making a claim against but rather your employer as the entity instead.
You can make a psychological injury claim if you have suffered an injury due to workplace bullying which occurred in the course of employment regardless of whether it was your colleagues, customers, patients, the management or your employer directly. However, as noted in the Who can claim workplace bullying compensation? section, your psychological injuries need to be diagnosed by a medical professional.
Free initial consultation with No Win No Fee
workplace bullying
lawyers
Reach our No Win No Fee lawyers for a free claim check! Our workplace bullying lawyers can simplify the legal procedure for you and work hard to help you know where you stand, ensuring you are receiving the maximum compensation benefits and/or the maximum payout to protect your future. The legal costs and disbursements are covered by the Independent Review Office (IRO). Our lawyers are conveniently located at Sydney CBD, Parramatta, Penrith, Liverpool, Newcastle, Wollongong, and other suburbs in NSW. Call us on 1800 952 898 or book a consultation today!
Free

Initial Consultation
Complete for eligibility advice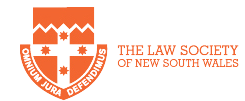 What happens to my workers' compensation payment when I reach the retirement age? If you have been receiving weekly payments through your workers' compensation claim
Read More »