A workplace injury is a physical or psychological/psychiatric injury that may occur in the course of employment regardless of of negligence, unsafe work practices or inadequate training. However, employers must provide a safe and healthy environment for their employees through training, enhancing risk awareness, introducing first aid, and having workers compensation policy/insurance. If you are injured at work, our workplace injury lawyers can help you receive maximum compensation benefits!
Am I eligible for a lump sum payout?
Claims for lump sum compensation for injuries are based on your permanent impairment. In order to receive compensation by way of a lump sum, your physical injuries need to be assessed at least 11% whole person impairment. If you have primary psychological injuries, 15% is the threshold to claim lump sum compensation. You are not entitled to receive permanent impairment compensation for secondary psychological injuries.
Am I eligible to make a work injury damages claim?
If your injuries are assessed at 15% whole person impairment or greater, and your employer was at fault, you may be able to make a work injury damages claim. A work injury damages claim allows for you to claim your future loss of earnings until the age of retirement by way of a lump sum payment. It's not always the best option though, receiving a payout by way of a work injury damages claim means that you will not be receiving any kind of compensation benefits through your compensation claim upon settlement as you are claiming a payout instead.
How can I make a workplace injury compensation claim?
You can contact our workplace injury compensation lawyers and we can take care of your claim on a No Win No Fee basis in NSW. You can see the steps below:
Firstly, contact your employer and report that you had a workplace injury and then complete and submit a Workers injury claim form. You should also consult, your GP (General Practitioner)who will need to complete a Certificate of Capacity in support of that Workers injury claim form.
When faced with unhealthy and unsafe working conditions or injuries from a work-related accident, a worker should first report to his/her supervisor or Health and Safety Representatives (HSRs). An HSR can represent you to your employer in matters of work safety.
How long after a workplace injury can you make a claim?
The injured employee should report the accident to their employer as soon as possible to start the workplace injury compensation process. That period can depend on when the injury is discovered by the injured employee.
Once the injury is notified, the employer should report the notification to their insurer within 48 hours after becoming notified.
What are the time limits?
The time limit to submit the Work Injury Claim Form and Certificate of Capacity is 6 months in NSW. Also, the time limit to commence court proceedings is 3 years.
Frequently asked questions
According to data from SafeWork Australia, the most common injured body parts due to a workplace accident between the years 2000-15 in Australia happened to
Workplace injuries or illnesses occur due to trips & falls, risky equipment, chemically contaminated environment, inadequate lightning, repetitive or difficult body movements, psychological/emotional trauma caused by discriminating, culturally insensitive and high-stress workplaces.
Under the work health and safety law in NSW workers also have legal obligations. According to SafeWork NSW, a worker should work by following safety instructions, depending on that employment, using personal protective equipment (PPE), where required, and reporting injuries and unsafe and unhealthy situations to supervisors or health and safety representatives (HSRs). Workplace injury lawyers can give you case-based advice regarding your injury and workplace injury compensation process.
Free claim check
with our workplace injury lawyers
Our workplace injury lawyers have helped thousands of people in NSW, and we are ready to help more!
Free

Initial Consultation
Complete for eligibility advice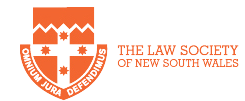 What happens to my workers' compensation payment when I reach the retirement age? If you have been receiving weekly payments through your workers' compensation claim
Read More »