Every year more than a hundred thousand people get seriously injured due to workplace accidents. Even though all the precautions are taken, they could sometimes be inevitable.
The good news is that the number of fatalities has been decreasing each year and injured Australians are generally entitled to claim compensation benefits and also a whole person impairment payout depending on the extent of their injury. Now let's have a deeper look at what Whole Person Impairment (WPI) is and how permanent impairment is calculated.
What is permanent impairment?
Permanent impairment is a stable deteriorated health condition that does not improve with medical treatment. Permanent impairment may prevent the injured person from working and even conducting daily activities. Generally only people who are injured and make a compensation claim  get a permanent impairment assessment.
The finding as to permanent impairment is usually made based on the American Medical Association's Guides to the Evaluation of Permanent Impairment and Permanent Impairment Guidelines. The Guides are essentially the criteria for the determination of an injured person's payment for lump sum for workers compensation claims or entitlement for pain and suffering for motor vehicle accident claims.
What injuries can cause permanent impairment?
Both physical and psychological injuries can be considered a permanent impairment. Some common examples can be seen below:
Major depression
Psychotic depression
Bipolar disorder
Post-traumatic stress disorder (PTSD)
For both injury types, you usually must be able to provide medical or clinical evidence to prove your permanent impairment. Permanent impairment ratings criteria does include symptoms however most of the times symptoms alone would not render an injured person a whole person impairment rating. That's why the extent of your injury is the key when it comes to determining your permanent impairment.
What is a permanent impairment payout?
Permanent impairments payouts are awardable by way of a lump sum payment in addition to other benefits like weekly wages, medical expenses, and domestic assistance. Unlike common law claims, permanent impairment claims do not affect other entitlements; that's why there isn't any financial consequence to pursuing it and in fact depending on the whole person impairment rate, it can increase your other benefits and the duration of how long you continue to receive those benefits.
The whole person impairment is the most important variable for permanent impairment eligibility. In NSW, excluding exempt workers, the minimum whole person impairment is 11% to be eligible for a permanent impairment payment. In NSW, for motor vehicle accident claims, the minimum whole person impairment is 11% to be eligible to claim pain and suffering compensation.
Payout amounts of permanent impairment ratings
Permanent impairment payments are determined based on the whole person impairment. You can find the table of workplace-related non exempt workers permanent impairment payments below:
| Permanent Impairment Rating | Payout Amount |
| --- | --- |
| 0% – 10% | $0 |
| 11% – 15% | $24,810 – $37,770 |
| 16% – 20% | $41,010 – $53,970 |
| 21% – 25% | $57,210 – $70,170 |
| 26% – 30% | $73,410 – $86,370 |
| 31% – 35% | $91,700 – $113,060 |
| 36% – 40% | $118,400 – $139,760 |
| 41% – 45% | $145,100 – $166,460 |
| 46% – 50% | $171,800- $193,160 |
| 51% – 60% | $267,270 – $341,270 |
| 61% – 70% | $415,280 – $489,280 |
| 71% – 100% | $563,270 – $637,290 |
Table 1: Payout amounts of permanent impairment ratings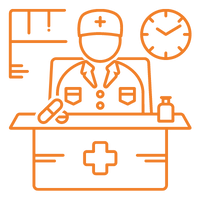 How is a permanent impairment rating calculated?
Permanent impairment ratings are assessed by permanent impairment assessors who assess the claimant's injuries and disabilities alongside the Guides to determine the whole person impairment rating if the assessor first determines the injuries have stabilised. The assessor also consider the injured person's pre-injury state to understand if the impairment has arisen due to the most recent incident.
An impairment is not considered permanent until the findings show that the medical condition is stabilised, in other words, the injured person has reached maximal medical improvement (MMI).
Determining the impairment ratings
The assessor will be assessing each referred body/organ system to determine an injured person's impairment rating, they consider all the criteria as per the Guides, applicable to the condition, which includes performing daily activities, and estimates the degree to which the medical impairment is connected to these activities.
Main daily activities for permanent impairment assessment
For psychological injury assessments, the assessor needs to consider 6 main daily living activities as per the Guides when assessing the degree to which the medical impairment interferes with these activities.
Self-care and personal hygiene
Communication
Physical activity
Sensory functions
Non-specialised hand activities
Travel
Sexual function
Sleep
Permanent impairment examples
| Injury type | Permanent impairment rating |
| --- | --- |
| Surgically treated herniated disk injury | 12% |
| Partial Epilepsy | 20% |
| Lumbar fracture (permanent compression) | 22% |
| Thumb amputation | 23% |
| Herniated Cervical Disk Post diskectomy and Fusion | 38% |
| Episodic Loss of Consciousness | 45% |
| Severe burn scarring and shortness of breath | 50% |
Table 2: Permanent impairment examples
What are permanent impairment benefits?
The permanent impairment benefits are included into Workers Compensation benefits.
Permanent impairment rating
Permanent impairment rating
0% and greater
• Weekly payments during periods of incapacity
• Medical and rehabilitation expenses for treatment
• Travel expenses
11% and greater
• Lump-sum compensation for permanent impairment
15% and greater
• Work Injury Damages/Common Law Payout
• Domestic assistance
Table 3: Permanent impairment benefits per impairment rate 
How does my whole person impairment rating affect my other workers compensation benefits
If your injuries are determined to be greater than 20% whole person impairment than you can continue to claim wages beyond 5 years until the age of retirement and medical expenses for life.
If the whole person impairment is below 11%, the insurer will stop paying for medical expenses either 2 years after the weekly payments ended or 2 years from the date of claim.
If the injury is assessed between 11% – 20% permanent impairment, then the injured person is entitled to 5 years' payment of medical expenses and wages.
How to claim permanent impairment benefits?
NSW workers compensation benefits include a permanent impairment payment, known as a lump sum payment if your physical injuries, for non-exempt workers are assessed at 11% whole person impairment or greater or 15% whole person impairment or greater for psychological injuries. If your injuries are assessed at 15% whole person impairment you could also be entitled to a lump sum payout by way of making a common law claim, also known as a work injury damages claim.
Permanent impairment claims lawyers
Personal injury lawyers at Withstand Lawyers simplify the legal procedure to make it easy to understand for their clients. The work injury lawyers are approved by the Independent Review Office which means all your legal costs for your workers compensation claim are covered by Independent Review Office (IRO).
The team at Withstand Lawyers is conventionality located in Sydney, Parramatta, Liverpool, Penrith, Central Coast, Newcastle, Wollongong, Wagga Wagga, and other locations in NSW.